WINDOWS SECURITY SCREENS BRISBANE
Your Go-To Firm for Top Quality Window Security Screens in Brisbane
Security Screens QLD is a well-established and trusted name when it comes to the manufacturing and installation of window security screens in Brisbane. How sure are you that your house is secure? If your answer is anything other than 100 percent, you should consider having your house risk-assessed. We offer free quotes for any work you may need done.
Benefits of Secure Window Screens
It is just as easy for intruders or burglars to access a building via a window as it is through a door, sometimes it can even be easier. You can often concentrate on making sure your doors are secured, and neglect securing your windows in the process. In addition to providing an excellent level of security, you may be surprised to learn of some of the other benefits you can enjoy when you invest in security screens for windows.
You will experience a better flow of air through your house after you've had screens installed, thanks to better ventilation because your windows won't have to be permanently closed. There will be no more lingering odours.
By investing in window screens in Brisbane you will add value and curb appeal to your property
With screens in place, you can open your windows without having to worry about creepy-crawlies finding their way into your house uninvited, as insects struggle to gain access through the mesh.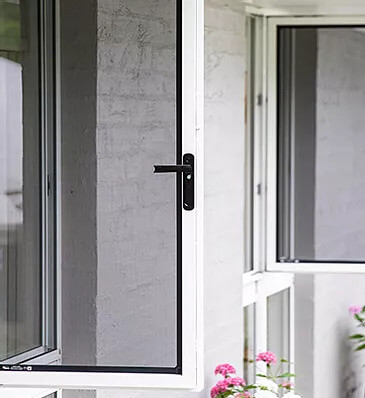 Can You Customise Your Order For Security Windows in Brisbane?
With over a decade of experience, you can rely on us to create just about any screen to suit your needs. You may prefer stainless steel screens for your doors and windows, or prefer something simpler, such as a fly screen.
We are infinitely more flexible when it comes to creating screens because we will manufacture your screen on-site. Our versatile range extends to screens for hinged, sliding or multi-fold doors, as well as fire escape systems, pet doors and windows.
You have a wide range of colours to choose from – one of our most popular products is our Woodgrain Finish security screen, which we can match to your door colour.
You need not worry about limited choices – we will assist with decorative screen doors and windows as well. We'll laser cut, and custom make your design option into a door or window – all you'll need to do is provide us with your preferred design image.
Myths about Security Screen Windows
As one of the foremost security window manufacturers in Brisbane, we'd like to dispel a few myths that you may have heard, which have put you off investing in window screens.
People often think that they live in an area where they need not be worried about security. No matter where you live, investing in security screens for your windows may just be the deterrent that a potential intruder needs to move on from your property. The more difficult it will be for them to gain access, the less likely you are to be a victim. In this case, prevention is most definitely better than cure.
Many people say that they affect the look of your property. They do, but only to enhance the property. You will enjoy increased curb appeal, in addition to increased peace of mind about your home's safety.
Another myth we've come across is that window screens are not suited for residential properties – they only belong in commercial properties. Thanks to advances in technology, such as laser cutting, we manufacture security screens that are both aesthetically pleasing and functional, bringing together the best of both worlds.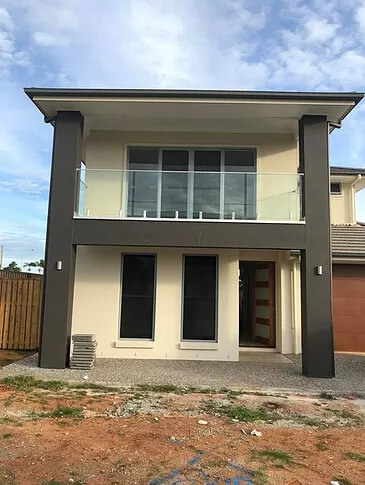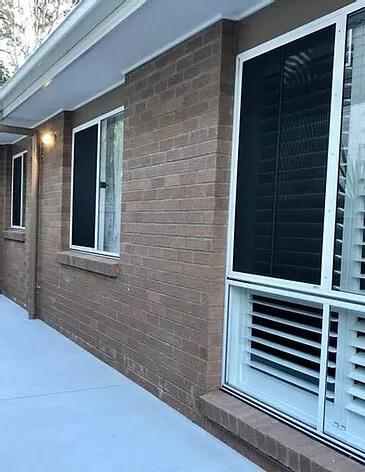 Why Security Screens QLD is the Most Reputable Source When it Comes to Stainless Steel Window Screens in Brisbane
In addition to being a premier security windows manufacturer in Brisbane, we are well-versed in all areas of security screen manufacturing and installation.
As an authorised Prowler Proof dealer, we can install their security doors and security window screens, which have unique welded corners. Who said safety can't look good?
Our stainless steel Screenguard meets Australian safety standards, and we also have a bushfire-rated version available. It is also resistant to corrosion, while providing a far more aesthetically pleasing alternative to standard security bars or grills.
Our Perfguard range has a seven-year product warranty from date of installation, which just goes to show how confident we are about the quality of the installations we provide.
About Security Screens QLD Brisbane
We started as a sole trader six years ago and had the opportunity to work on several large development projects on the Gold Coast. Since then, our commitment to quality and excellence has seen us grow from strength to strength. Because we make our screens in-house, we can maintain our assurance of premium-quality finishes while passing on savings to you, our valued clients. In addition to manufacturing our own screens, we also make use of Prowler Proof. We are fully insured and have a trade qualification in Glass, Glazing and Aluminium. We are members of the NSSA (National Screen Security Association), as well as being QBBC licenced.
If you'd like us to come out and provide a free quote for window security screens for your home, or if you have any questions you'd like us to answer, please feel free to get in touch with us. We'd love to see how we can help you.