SECURITY SCREENS SUNNYBANK TRUSTS
Your Go-To Firm for Top Quality Window Security Screens in Sunnybank
Want to keep your home in Sunnybank as safe as possible? We're happy to inform you that Security Screens QLD Sunnybank proudly offers total security screen solutions for residential, commercial, and industrial properties in Sunnybank and its surrounds! If you're looking for accessible and quality security screens, we are the team for the job!
Everyone has a personal reason for why they want to take an extra step in home security. It could be that you're looking out for your family, you may be a first-time homeowner. You could even be someone who goes on long trips frequently. For us, it doesn't matter if we're providing the service for you because you're at home or always away. No matter what the circumstances, we understand that you deserve what each of our customers receives: security they can depend on.
Our range of quality security products is designed to maximise security, visibility, and ventilation. You do not have to compromise security for the sake of comfort or aesthetics. With Security Screens QLD, you can have it all!

Proud Suppliers of the Prowler Proof Brand
Prowler Proof is a leading name in the industry of steel security doors in Sunnybank. It is a local brand that provides a range of Australian-manufactured products known for their strength and durability.  The sleek aesthetic Prowler Proof design sets it apart from other competitors. Recognised as Australia's leading brand of secure door screens, you can trust the quality of its products with further assurance of their ten-year full replacement warranty. Truly, Prowler Proof expresses the commitment to their customers that is the platform of their success.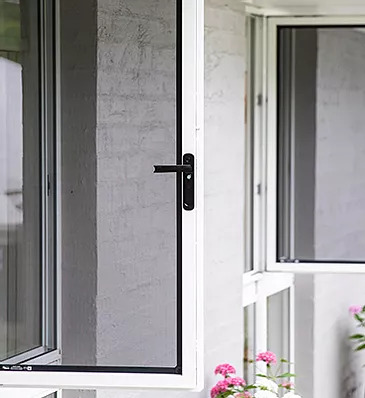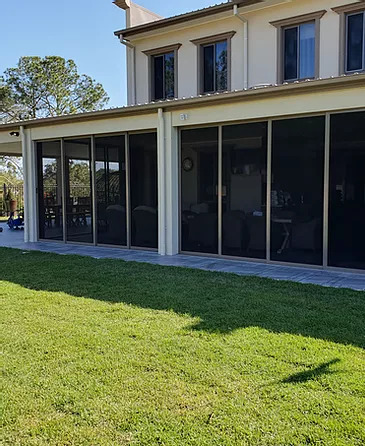 Trusted Local Security Screen Manufacturer
Aside from supplying reputable branded security doors, Security Screens QLD also manufactures door security screens in Sunnybank. At a more affordable price, we provide premium security solutions with quality that rivals that of recognised brands.
The ability to manufacture our in-house ranges gives us the freedom to deliver on several door designs. The variety we have to offer allows us to deliver exactly the solution you need for your home.
Range Of Screen Designs
Hinged doors

Multi-fold doors

Sliding doors 

Windows and fire escape window systems

Customised security solution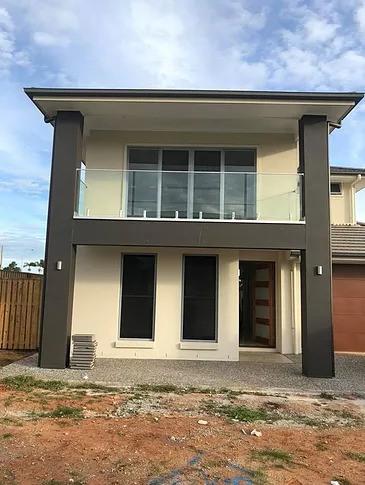 In-House Products That Set Us Apart
At Security Screens QLD, we can manufacture a wide range of screen types to suit your needs and preferences. We are the security screen specialists that you can trust! Aside from the reliable standard screen designs, we can also accommodate custom screen requests such as enclosures, bi-folds, and openable screens.
SCREENGUARD
The ScreenGuard™ 316 Stainless Steel Security Mesh System uses aluminium frames that are T6 extruded aluminium with 316 marine grade stainless steel mesh. This design ensures top of the line product strength, durability, and security. The aluminium is a high-quality finish coated with a specialised UV polymer coating.
ScreenGuard's patented security system meets and exceeds Australian Standard AS 5039-2003.
PERFGUARD
PERFGUARD™ is a 2mm thick aluminium mesh that is corrosion-resistant and durable. It is a lower-maintenance product with a variety of frame finishes to match property exteriors. 
Perfguard is compliant with Australian Standards AS​5039  with a Product Warranty of 7 years from the date of product installation (conditions apply.) 
DIAMOND GRILLE
Diamond Grille screens provide reliable security for barrier screens, windows and doors.
DECOSCREEN
Our customised Decorative Screen Doors are made out of 3mm aluminium of varying frame colours and finishes. These are manufactured with a design guide provided by the customer which is laser cut into a door. 
FLY SCREEN
We provide lockable and heavy fly screen security doors designed to protect residential properties. Fibreglass Insect screen & Pet Mesh windows & doors.
Contact our local Sunnybank security screens expert to find out the best security screen for you!
About Security Screens QLD Sunnybank
We started as a sole trader six years ago and had the opportunity to work on several large development projects on the Gold Coast. Since then, our commitment to quality and excellence has seen us grow from strength to strength. Because we make our screens in-house, we can maintain our assurance of premium-quality finishes while passing on savings to you, our valued clients. In addition to manufacturing our own screens, we also make use of Prowler Proof. We are fully insured and have a trade qualification in Glass, Glazing and Aluminium. We are members of the NSSA (National Screen Security Association), as well as being QBBC licenced.If you'd like us to come out and provide a free quote for window security screens for your home, or if you have any questions you'd like us to answer, please feel free to get in touch with us. We'd love to see how we can help you.